Occupying a 16th-century townhouse
that now contains 21 luxurious rooms
and individually designed suites, it is just
a block from the Ljubljanica River.
Amenities include a spa and courtyard
garden.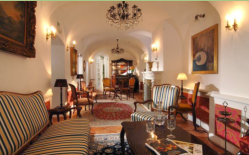 Restaurants
Strelec

The dining room and the terrace
on Ljubljana castle have wonderful views
over Ljubljana. Wonderful food.
Valvasor

(Closed Sundays) Stari trg 7.
Interesting interior. Wonderful food.
Neboticnik

at Stefanova ulica 1 (00386 4
023 3078; Café and Restaurant. A 1933
Art Deco building with panoramic
café/bar on the top floor. The views of
the Old Town, Ljubljana Castle and Park
Tivoli are awesome.
Klobasarna

at Ciril-Metodov trg directly
across the street from the cathedral. Try
what many consider to be Slovenia's
national dish, Kranjska klobasa, a fatty
sausage from the region around the
northern city of Kranj.
Kavarna Zvezda

at Kongresni trg 4 and
Wolfova ulica 14 recommended for its
cakes, especially the skutina pecena, a
baked-eggy cheesecake.
Cacao

next to the Three Bridges - best
ice-cream
Sundowners / evening drinks
Neboticnik

café/bar on the top floor
with panoramic views of the Old Town,
Ljubljana Castle and Park Tivoli .
Metelkova Mesto

(13) at Masarykova
cesta 24, a funfair of bars, clubs, pubs
and music venue. Reach it by crossing
Dragon Bridge and heading north along
Resljeva cesta.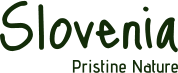 Itinerary
10th to 15th September, 2015
Thursday
•
Luton airport 07.20 arrive Ljuvljana 10.40
•
Hotel Antiq Palace, Gosposka Ulica 10, Ljubljana
•
6pm Food & wine walking tour – 4 hours 6 restaurants, 9 dishes, guided
tour of Ljubljana
Friday
•
Slovenia tour Bled lake, Bled Castle in the morning / Postojna Caves &
Predjama Castle in the afternoon.
•
Valvasor restaurant
Saturday
•
Coast & Karst - Socerb castle, Hrastovlje church & frescoes, Sečovlje salt
fields (soline), Piran, Koper
•
Strelec restaurant - The dining room and the terrace on Ljubljana castle
have wonderful views over Ljubljana.
Sunday
•
Train ride along the river Savi from Ljubjlana to Zagorje. Drive for about
15 minutes to Prvine and walk to Čemšeniška planina (about 45 minutes
in one direction).
•
Return to Ljubljana and visit the castle
•
Strelec restaurant
Monday
•
Walk around the old town and visit Tivoli Gardens
Tuesday
•
flight Ljubljana 11.10 arrive Luton 12.25

Food and Drink Tour
To discover the local food and drink and get our bearings around the city, we
took a food tour with Top Ljubljana Foods – 6 restaurants and eight tastings later
we ended at the Neboticnik Café and Restaurant, a 1933 Art Deco building with
panoramic café/bar on the top floor that has awesome views of the Old Town,
Ljubljana Castle and Park Tivoli.
We sampled bread dipped in seed oil, soup from the country, a protected
Carniolan sausage in a shop run by a watchmaker, seafood from the Slovenian
coast in a restaurant by the fish market, a local bruschetta, cottage cheese in
pasta, a very sweet dessert, a gateaux and sipped many wines including a rich
red from the western wine regions in the famous Union hotel. There is an
abundance of cake shops.
We walked down the two most important streets in Roman Ljubljana, stood in
squares where market traders used to be punished for cheating their customers
and passed all kinds of architecture from classical houses in the old town, to the
much-debated modern extension of the Opera house near Park Tivoli.
This was just a small taster of the wildly different cuisines available in Slovenia
and a history lesson in the city's people and politics. For me I found the food to
be too rich in carbohydrates and sugars. However, the food that we
experienced in Strelec and Valvasor was truly gourmet.