Itinerary - January 2018
Guatemala
18 Th
09.05 /BA207 LHR arr Miami 13.55 / AA2432 17.50 arr 19.48 Guatemala City
Hilton Garden Inn (1 night)
10
Morning Guatemala City tour – Las Americas Avenue, Civic Center of the City,
Major Plaza of the Constitution, Central Market, National Archaeology museum
Drive 2 hours to Ixmiche then drive 1hr 30m to Santa Catarina Palopo on Lake Atitlan.
Villa Santa Caterina (2 nights)
20
Boat trip on Lake Atitlan to visit villages - San Juan, Santiago Atitlan and Panajachel
21
Drive 1hr 30min to Chichicastengo market, afternoon 2 hr drive to Antigua
Casa Santo Domingo (3 nights)
22
Morning walking tour of Antigua
23
Morning Hiking tour of Pacaya volcano then El Tenedor del Cerro art complex on our return
24
Visit to Azotea coffee farm and tour of local villages.
Drive to Guatemala City for evening flight to Flores
Villa Maya (3 nights)
25
Drive then boat to the island of Topoxte then drive to visit Yaxha
26
Full day visit to Tikal
27
Drive to the border and cross into Belize
Belize
27
Drive to Chaa Creek (4 nights)
Due to heavy rains all canoeing and caving activities were cancelled
Medicinal Plant Trail
28
Mountain Ridge Pine Forest tour - Black Rock waterfall, Cascada Pinol and Rio Frieo Cave
29
Belize Botanic Gardens
30
Drive to San Ignacio, visit the JAW chocolate factory and green Iguana Conservation centre
31st
Drive to Ramada Princess Hotel Marina, Belize then 1.5hour boat transfer to Long Caye
31st to 7th Feb - Itza Lodge, Long Caye on Lighthouse Reef
7th
8am Boat transfer to Belize City. 14.00 Flight AA2440 arr Miami 17.55
Depart Miami BA208 21.25
8th
10.50 arrival at Heathrow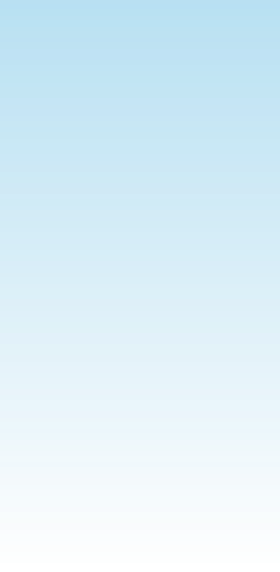 Villa Santa Caterina
The Spanish-Colonial style Villa Santa
Catarina is on the shores of volcano-
ringed Lake Atitlán. In the beautiful
gardens are a large swimming pool
and a smaller pool served from a hot
spring. Each room has a balcony
overlooking the garden but our room
at the end of the block also had a full
size window overlooking the lake and
volcanos.
The room was basic but comfortable,
with no drinking water. The food and
service was good. They put a pot of
coals in the outside area of the
restaurant in the evenings as it was
rather chilly. Wifi is only available in
the small reception or open air table
area outside the restaurant.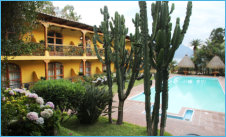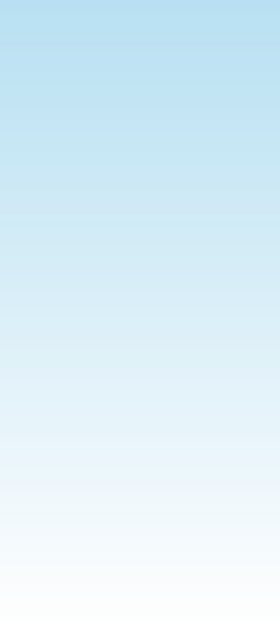 Casa Santa Domingo
Santo Domingo was the first
monastery in the city and the monks
were the very first printers in
Guatemala. Casa Santo Domingo is a
hotel built to restore and embrace
some of the former 16th century
convent whilst retaining some of the
ruins in the garden.
It has beautiful, well maintained
gardens, colonial courtyards and
fountains, a collection of colonial
objects scattered in the corridors,
ancient ruins, two museums (one of
ancient relics and one of silver), as
well as the works of local artists. It's
in an excellent position being only 4
blocks from Antigua's main plaza
(about a 5 minute walk). There is a
charge for bottled water in the room.
The dining room is open to the
elements so was very cold at
breakfast time.

Villa Maya
Villa Maya is in a remote area on the
shores of the Petenchel and
Monifata lagoons in a private natural
reserve, 15 minutes from the Flores
airport and 1 hour from Tikal. There
are nature trails around the lake and
gardens, and four resident macaws.
The howler monkeys can be heard
every evening.
Their Junior suite is not a suite at all
but simply a double room with a
small settee and balcony. Also
advertised is a jacuzzi which doesn't
exist and a children's pool which is so
dirty and unmaintained that you
wouldn't want to put a child in it.
There was a charge for drinking
water. They claim to be eco-friendly,
but how can it be when there are
notices to put toilet paper into the
plastic bag in the bin – and then they
replace the bag with a new one, even
with only 2 sheets of 'clean' paper in
the bin. They seem to prefer plastic
bags over degradable toilet paper!

Itza Lodge
Itza Lodge is on Long Caye on
Lighthouse Reef, about 70km off the
mainland coast. It's a long boat ride
to get there (about 2 hours in an
open boat, which can be
uncomfortable in bad weather)
however, is about a 20 minute boat
ride to the Blue Hole. Meals are
served in a thatched open-air dining
room with views over the Caribbean
to nearby Half Moon Caye. The
lounge has an impressive large map
of the atoll painted on the floor.
As you would expect for a remote
island, the lodge is basic. There is no
air conditioning but it's on the west
side of the island so is very windy
always. The shutters in our room did
not close properly so the wind
whistled during the night. Electricity
is on solar during the day and
generator at night (which was very
noisy and could do with some
insulation). The hot water supply was
unreliable. Insects are a problem so
you need an excellent repellent.
The food is a set menu but the chef
is willing to vary it slightly for
individual tastes. Very sadly they ran
out of red wine and despite the
arrival of a replacement manager,
the boat brought no wine with it.
Boat transfers are twice a week).
There were several unhappy people!

Chaa Creek Lodge
Chaa Creek is a 330-acre private
reserve in forested foothills. The bay-
leaf palm thatched cottages, (casitas)
are nestled along the Macal River
where the Chaa Creek joins the river.
There are miles of walking trails
through orchid-draped forests, and
some 250 species of birds have been
recorded. There are about 72 Mayan
structures in the grounds. The lodge
has won numerous awards. Prince
Harry stayed in a tree lodge there in
2012.
The rooms are very dark and the
lighting is insufficient to be able to
easily read a book in the evening.
They wash the floors daily, even in
the severely wet weather when they
won't dry so it becomes very slippery
and dangerous.
They are eco friendly in that they give
you a water container that you fill
from the daily infused large water
container in the bar – there were
some wonderful infusions. Also they
use paper bags in the bins which are
much more disposable than plastic
bags. However, they remove the
towels even after one use in the
shower. I much prefer a system
where you leave towels on the floor
of the shower when they need
replacing. Why wash them
unnecessarily?